LUMBEE RING Gents Personalized
RINTPL01017C
Regular price
$434.99
Sale price
$259.99
Save $175.00
/
---
THIS PRODUCT IS NOT ELIGIBLE FOR PROMOTIONAL OFFERS AND COUPONS
NOTE:  THIS IS A HANDMADE CUSTOM ORDER ITEM - PLEASE ALLOW 6.5 WEEKS TO MAKE
Own a piece of Lumbee History, This ring tells the story of key dates in Lumbee history. 
Many people supplement this ring for their graduation ring.
The year 1865 marked the beginning of a legend. Henry Berry Lowrey/Lowrie began his war against the injustices being dealt to the Lumbee people. Lowery's father Allen and brother William were killed execution-style March 4th, 1865.  To this day it is still a mystery concerning the disappearance of Henry Berry however, his legend lives on forever.
On March 7th, 1887 the Croatan Normal School was established with only 15 students. Today it is known as the University of North Carolina at Pembroke with an enrollment of over 6,000 and growing.
On June 7th, 1956 Congress recognized the Lumbee Indians as a tribe but "nothing in this Act shall make such Indians eligible for any services performed by the United States for Indians..." As of today, the Lumbees are still fighting for full federal recognition.
On January 18th, 1958 the Lumbee Indians received national media attention for defeating the Klu Klux Klan in Maxton, North Carolina. This is also known as the "Battle of Maxton Field, at Hayes Pond."
The two feathers represent the red-tailed hawk a bird that thrives on being free, free as the Lumbee people. This bird symbolizes the achievement of the Lumbee people through the years. The feather is also worn in today's traditional regalia among the Lumbee people.
The Lumbee ring continues the beautiful tradition of the pinecone patchwork design on the side of the ring. The Lumbee Indians are the only American Indian tribe to use the pinecone patchwork insignia. Lumbee women of the past wove these beautiful designs in quilts while hosting a quilting bee in their community. The distinct design derives its name from the longleaf pinecone. When looking at the bottom of the pinecone you can find the pinecone patchwork design.
Our footsteps follow our ancestors back thousands of years ago where projectile points, known as arrowheads (featured in the center), can be found in many communities in Robeson County and southeastern North Carolina.
The circular top represents the Lumbee river, it surrounds us and brings us life. It is an integral part of the Lumbee people. Also, the circular top represents unity among the Lumbee people. Join us in Keeping Our Heritage Alive!
Designer Timothy P. Locklear II (TPL II, LUMBEE)
TOP DIAMETER 22mm
Solid Back

Each ring is custom made, non-refundable.

Your shipment:
Flat Rate
Free USPS Shipping for Continental USA orders over $50.00
*Excludes Coloring Book, and items heavier than 10 lbs. 
Standard: $7.99 USPS 1st Class/Priority 4-6 business days 
Expedited: $25.00 USPS  Priority/Express 1-3 business days
International: $39.00 USPS International
Happy shopping!
BUY ONLINE PICKUP IN-STORE(FREE): Shop in the convenience of your home and we will send you a notification when your order is ready for local pickup.
Custom and Made to Order items: please look at the description for shipping details.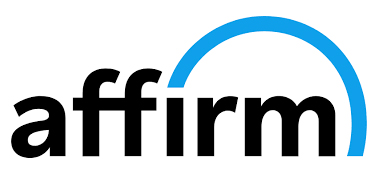 What is Affirm?
Affirm offers clear, simple financing for your online purchases in just a few clicks:
Add your desired items to your shopping cart and select the Affirm payment option on our checkout page.
Enter a few basic pieces of information to identify yourself. Affirm will instantly let you know if you are approved for a loan.
Review your payment plan details and click "confirm" to finalize the loan. Once you're done, your purchase will be on its way! Just remember to pay your bills on or before their due dates or sign up for autopayment at

 

www.affirm.com/pay.
Cross River Bank is the lender for all loans initiated through Affirm.
What type of financing does Affirm offer?
With options that allow you to control your budget, Affirm provides the option for 3, 6, or 12 monthly payments and rates from 10-30% APR based on your credit. Actual rates will be shown at checkout.
Does Affirm perform a credit check?
To verify your identity and provide you with a financing offer when you sign up, Affirm does a 'soft' credit check that does not affect your credit score. If you choose to complete a purchase and finance it with Affirm, they will do a single 'hard' credit check when your first order is processed. This may have a minor impact on your credit score. Future purchases with Affirm will not require additional 'hard' credit checks
Do I have a credit limit with Affirm?
Affirm has no fixed credit limit. They underwrite each loan individually taking into account the merchant, items purchased, and other information available at the time of purchase. Customers can take out multiple Affirm loans at once, as each Affirm loan application is evaluated separately as a closed-end transaction.
Does Affirm charge any fees or interest?
Affirm charges a small finance charge when you split your purchase into multiple payments. They will always clearly state the cost of the finance charge in terms of real dollars ($) and an Annual Percentage Rate (APR) so that you can know exactly what you're paying. Affirm never charges any compounding interest and there are no hidden fees.
Why was I prompted to pay a down payment with a debit card?
Unfortunately, Affirm is not always able to approve the full amount of your order. If this happens, they will provide a debit card down payment option so that you may still complete your purchase right away.
Why was I prompted for a checking account?
To consider a credit application, Affirm sometimes requires additional information. This may include requesting an active checking account number, which helps them verify your identity and your ability to repay the requested loan. If Affirm prompts you for this information, but you are unable to provide it, Affirm will be unable to approve your credit application.
How do I open an account with Affirm?
After selecting the items you would like to purchase, you can apply for an account with Affirm in our checkout process.
Where can I find more information about Affirm?
To learn more about Affirm and their financing options, please visit https://www.affirm.com/faqs/.
103 East 3rd Street
Pembroke, NC 28372

910.521.3690
info@cynas.com
Reopen Jan 13th
Mon Closed
Tues Closed
Wed Closed
Thur 10-5:30pm
Fri 10-5:30pm
Sat Closed
Sunday Church